Meet Dr. Jennifer Cichon
Education: Northwestern University
Education: University of Illinois at Urbana-Champaign, Graduate with Honors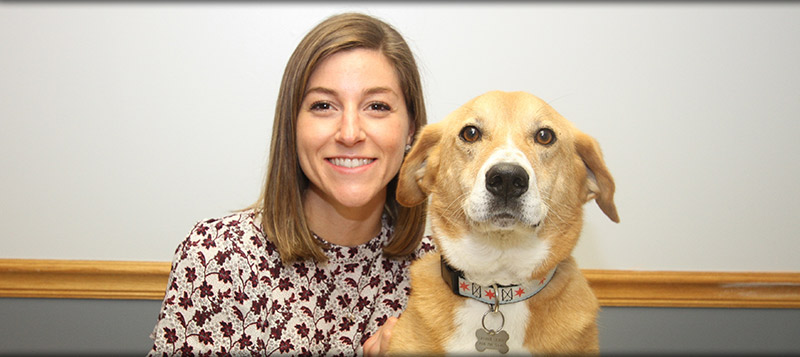 Dr. Jennifer Cichon started her career at Christensen Animal Hospital in 2021 after graduating with her DVM from University of Illinois College of Veterinary Medicine. Growing up in nearby Park Ridge, she is very excited to offer her support to pets, right here in our community. She attended Northwestern University in Evanston, graduating with a BA in 2017 and then straight to vet school to honor her dream of caring for animals.
Dr. Cichon enjoys working with a community who considers their pets like family members. Doing all she can to strengthen the human and animal bond is what a great hands-on veterinarian commits to, and she does it with enthusiasm, compassion, kindness and a huge heart for her patients and their humans. It has been said that some people were born to save animals, and Dr. Cichon is one of those people.
When she isn't at the hospital, Dr. Cichon enjoys running with her own charming (in his own way) dog, Charlie, getting caught up in a favorite book, cooking a fabulous meal, and spending time with her close family and wonderful friends.
Most of all, Dr. Cichon is looking forward to helping you help your pets be the healthiest they can be.