Referral Diagnostic Services
Less Recovery Time, Happier Pets
Christensen Animal Hospital offers referred clients a privately owned, affordable alternative to specialty surgical care and advanced diagnostic procedures. We are conveniently located just off I94 near Lake and Skokie Blvd. Dr. Moll and his team are dedicated to caring for referred patients and then returning them to the referring veterinarian.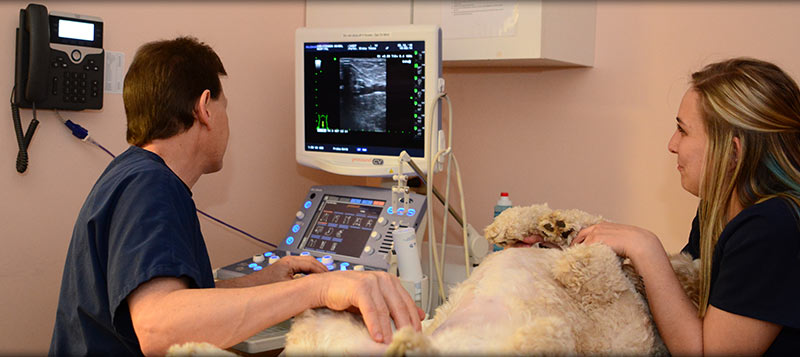 We offer advanced diagnostic procedures on a referral basis, including:
Echocardiograms
Electrocardiograms
Rigid Endoscopy (with biopsy)

Arthroscopy
Cystoscopy
Laparascopy
Proctoscopy
Rhinoscopy
Thoracoscopy

Flexible endoscopy

Bronchoscopy
Colonoscopy
Endoscopy

Ultrasound examinations
Blood pressure monitoring
Our goal is to be a partner with the referring veterinarian in providing the best patient centered, client oriented care. We value the relationship that referring veterinarians have with their clients and we treat that relationship with the utmost respect. It is at the heart of rendering the best in patient care.
We keep referring veterinarians fully informed about any patient referred to us. We do not, under any circumstance, accept referred clients as part of our general practice. We provide a complete referral report, including radiographs, ultrasound images, and photographs on the case to the referring veterinarian by the next business day at the latest.