Our Animal Care Partners
To make sure that we're always providing the best service to your pets we work with other vets and animal hospitals all over Illinois. Meet some of our partners below or call us today on 847-251-2600 to find out more.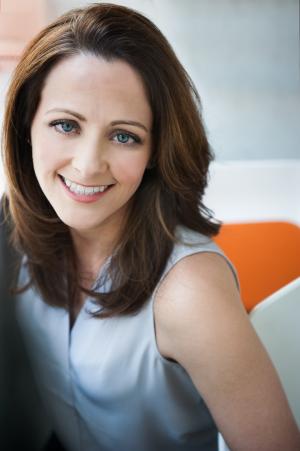 Lisa Starr, DVM, CCRP, CVA, CVSMT
Years in Practice: 11
Education: The Ohio State University, Graduate with Honors
Interests: Canine Rehabilitation, Acupuncture,Veterinary Spinal Manipulative Therapy
Dr. Starr offers pet rehabilitation, acupuncture, pain management and veterinary spinal maniuplative therapy (pet chiropractic care) every Wednesday from 9:00-5:00 pm, out of our office. Friday and Saturday appointments are available by request. Give us a call or check out her website for more information: www.petsinbalancevet.com
Dr. Starr provides a wealth of experience in the fields of canine physical rehabilitation, acupuncture, and veterinary spinal manipulative therapy. She had the pleasure of combining her love of treating animals with a passion for sports medicine early in her career. After graduating from The Ohio State University College of Veterinary Medicine in 2005, she completed a rotating internship, practiced general medicine, and was the head of the Physical Rehabilitation Department at a busy specialty, emergency, and general medicine hospital on the East Coast over the course of 4.5 years. More recently, she worked at a comprehensive Physical Rehabilitation Clinic in the Chicago area for 5 years prior to forming Pets in Balance. Dr. Starr is a Certified Canine Rehabilitation Practitioner (CCRP) through the University of Tennessee, Certified Veterinary Acupuncturist (CVA) through the International Veterinary Acupuncture Society, and a Certified Veterinary Spinal Manipulative Therapist (CVSMT) through The Healing Oasis.
Dr. Starr provides compassionate care and strives to improve her patients' quality of life through addressing discomfort and mobility issues. She wrote a chapter on "Rehabilitation for Geriatric Patients" in the textbook Canine Sports Medicine and Rehabilitation and is a member of the American Veterinary Medical Association, the American Association of Rehabilitation Veterinarians, the American Academy of Veterinary Acupuncture, and the International Veterinary Associate of Pain Management.
In her free time, Dr. Starr enjoys spending time with her dog Ducky and cat Spyder, getting outdoors, traveling, running, skiing, and participating in triathlons.