When we experience our own healthcare emergency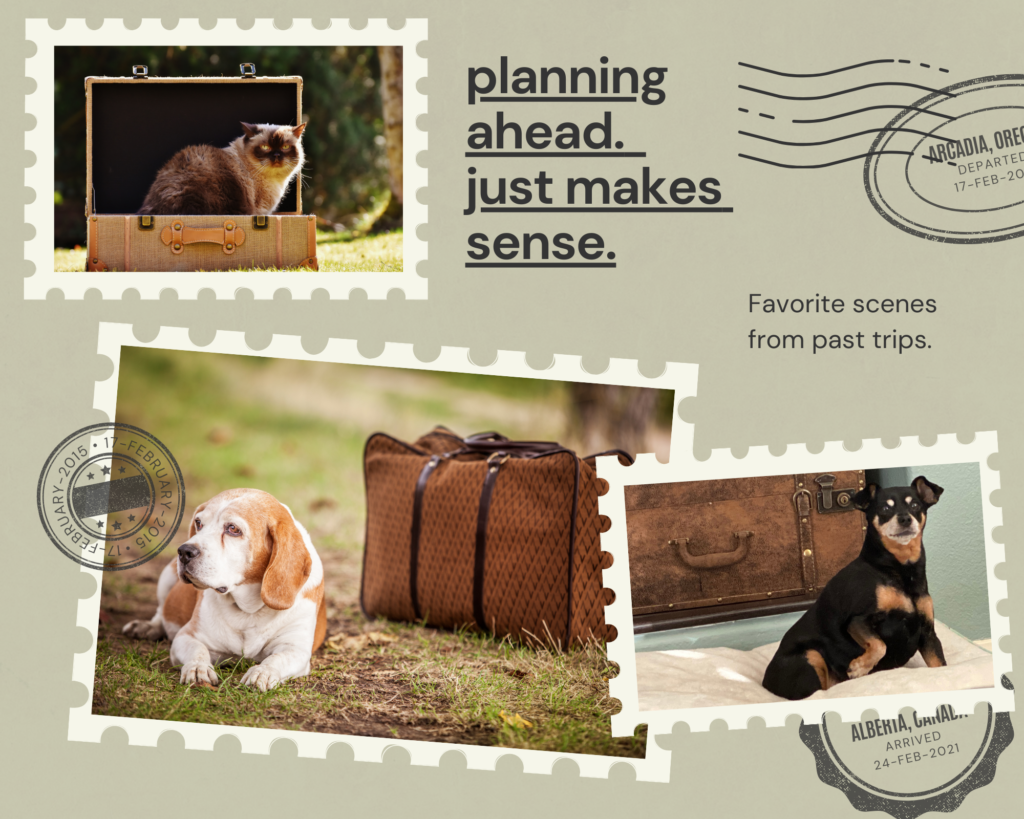 What happens to our pets when we're having an emergency?
The Coronavirus pandemic has me asking myself, "how do I plan for the worst while hoping for the best…even for my pets"? Whether we're hospitalized for illness or an unfortunate accident happens, we should have a plan for the most vulnerable members of our families. There are a few very simple steps we can take to ensure our pets are cared for while we are away and tending to our health needs.
Determine who you trust to care for your pet and is also willing to keep your pet safe and happy while you cannot.
Supply them with everything they'll need beforehand for your pet's well-being.

The contact information for your veterinarian including, email address and phone numbers.

The contact information for your local overnight veterinary emergency clinic.

It is a good idea to keep an updated authorization form on file with your family veterinarian and the local emergency clinic. This should include an agreed-upon form of payment as some hospitals require deposits for some emergencies.

Food and medication needs can be tricky for some pets. Be sure to give precise instructions for giving food and any medications your pets may be taking. For new caretakers, the act of administering medications accurately may seem very daunting. Be sure to keep an active list of medications. If there are several kinds of medications with varying directions, you may wish to create a calendar or schedule for giving meds and keep it updated as you never know when an emergency can happen.
Be sure the caretaker has a key to your home and relationships with your pets. There would be nothing more frightening for your pets than living with a stranger for a few weeks. Remember, they haven't a clue what is happening or why.
Pack a bag for your critters. You can put favorite toys, treats, and maybe something that smells of home for comfort. When my father passed away, I kept the jacket he wore everyday draped over his dog's crate and she was immensely comforted. It didn't replace Dad, but it did have the scent of safety.
Using your local boarding facility, like the one here at Christensen Animal Hospital is also a great option. If you make arrangements with a neighbor to drop off your pet in the event of an emergency and have pre-planned arrangements with the facility, the admission should be fairly stress-free. For pets who require medical care in your absence finding a medical boarding facility may be crucial for your pet's better health. When using a boarding facility, it is best to name a caretaker on the account to make any important decisions on your behalf. A form may be required at some facilities for a pet care proxy to make decisions when you cannot. Give us a call if we're your medical boarder of choice and we'll be sure to have all of the required documents in place and ready to go, no stress involved. Remember, being prepared for the worst allows us room to hope for the best. We will get through this uncertainty together. Just ask us for help.

Linn
Practice Manager