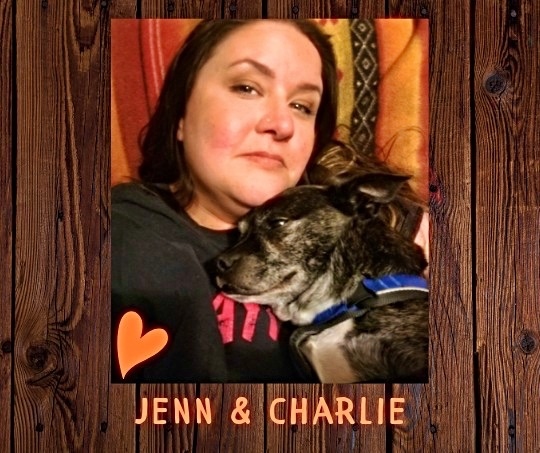 Jenn, our Client Service Manager, tells the story of how she and Charlie met and his introduction to the rest of the family. Charlie had a rough beginning, but from rough beginnings often comes the strongest bonds…
I met this little man back in July of 2010. We had our beagle, Rocky, and were looking to adopt a fellow pup. We came across "Stallone", as he had been named, at a local shelter. He was estimated to be about a year and a half old. I initially went by myself to the shelter to visit. And I brought my family back later. Rocky and he met and got along great! We came to find out "Stallone" was diagnosed with kennel cough, so after our adoption application was approved (we were 1 of 21 families who applied!) he stayed the week for treatment. Once that was completed, he was neutered and came home! He now goes by Charlie.
Charlie is such a character! He is goofy, fun, smart, and bullheaded all in one little body. He is my son's very best dog, and the bond they share is unbreakable. Charlie simply loves him. He also is very protective of our family. He is not a huge fan of the mailman, the UPS man, or any person who walks through our yard without permission! But if he's with us and we introduce them, he's fine. He's quite the guard dog for only being 20 pounds.
Every night, about 8pm, he goes through a crazy phase. He begins to roll like an alligator while trying to "bite lick" my husband or me! He is totally playing around and doesn't bite anyone, but it's his way to get our girls to play with him and they immediately join! His favorite toy to play with is Jewels, our whippet.
He has added a whole lot of love and laughter to our lives. Our days wouldn't be the same without him and I'm SO glad the shelter chose us to be his furever family. We love you, Charles Barkley.